The Best Cooling, Luxurious And Comfortable Supima Cotton Shirt
This Supima Cotton t shirt is made of 100% Supima Cotton. Supima cotton is an extra-long staple USA cotton, grown in California and Arizona. It is known for its durability, strength and longevity. The material has a higher thread count than most other cottons and this helps it retain shape better over time
The Supima® cotton t-shirt is made from 100% cotton which has been combed to increase its softness and remove the short fibers. The result is an exceptionally smooth fabric that's finer and stronger than regular cotton, making it less likely to shrink or pill.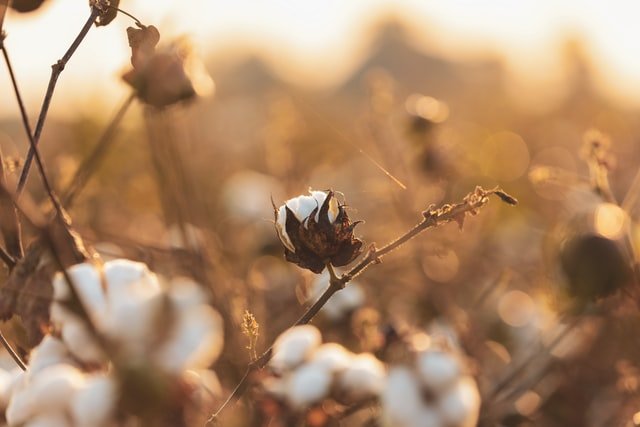 There's cotton – and then there's cotton, and the differences between types and grades of cotton are considerable. The quality of cotton is determined by the length of the fibre: the longer the fibre, the higher the quality. So-called extra-long staple cotton has the longest fibres of all.
Pima cotton is a particularly fine extra-long staple cotton that grows in Australia, Israel, Peru and the USA – but it is a generic name with no trademark protections. Supima is the trademark name for the very best American variety of Pima, and represents just 3% of cotton grown in the USA, and less than 1% of the cotton grown in the world.
To gain the Supima name, the cotton must pass a stringent quality review process. Produced from the Gossypium barbadense cotton plant bulb, Supima has fibres averaging 1.5 inches in length, nearly twice as long as other types of cotton.
Supima's particular qualities of strength, softness and colour retention make it a perfect material for clothing that not only looks good but washes and wears well too; a Supima garment keeps its appearance and shape.
WHAT IS EXTRA-LONG STAPLE COTTON?
First thing, let's clarify what 'extra-long staple' cotton is and means.
Discovered in the early 18th century in the British West Indies: 'Gossypium Barbadense', or extra-long staple (ELS) cotton, is the tropical strand of plant that most luxury cotton varieties (such as Pima, Egyptian and Sea Island) are descended from.
It is grown on medium-sized plants that are tropical, frost-sensitive, perennial and require lots of sun, high humidity and rainfall.
Crucially, it has has been cultivated to have extra-long staple fibres. To be classified as extra-long staple, the average fibre length must be longer than 35mm.
The longer and stronger fibres result in fabrics and t-shirts that are generally softer, more durable and ultimately longer-lasting than conventional cotton varieties (and most commercially used species).
Some of the cotton types about to be featured in this post are classified as ELS cotton but others have lengths under 35mm and so are lower quality.
WHAT ABOUT ORGANIC COTTON COMPARE TO SUPIMA COTTON?
Organic cotton isn't a species of cotton itself but distinguishes itself by being organically-grown, through processes with lower environmental impacts. Plants can't be genetically modified in any way and only natural processes can be used during harvesting.
In theory, most cotton varieties can be grown organically. However, due to the restrictive use of machinery and chemicals, growing organic cotton can be a labour intensive process. And due to increased labour costs, it is not that surprising that virtually all organic cotton is grown in developing countries with 89% of the world's production coming from India (51%), China (19%), Kyrgyzstan (7%), Turkey (7%) and Tajikistan (7%).
As a consequence, organic cotton is normally either mid or short staple and tends to be lower quality compared to ELS cotton. This ultimately results in garments that aren't quite as durable – raising the question if using organic cotton really contributes to more sustainability within the fashion industry.
That said, if you do want to go down the organic route then make sure you opt for a cotton with a reliable certification. The GOTS certification is the gold standard when it comes to organic cotton, here's a little more about it.